GUILT-FREE DESSERT RECIPES
Desserts do not have to be off limits. We have developed a range of dessert recipes which are healthy and free from cane sugar! We make simple substitutions like swapping coconut oil for butter, or using ground nuts instead of flour.
Remember little changes can make a huge difference in terms of healthy eating! Our desserts are still packed with amazing flavour and are good for you! Here are our top ten recipes:
This Chocolate Chia pudding is SO easy to make! Simply add all the ingredients to a bowl, leave to soak overnight and voila! A delicious, raw, dairy-free dessert!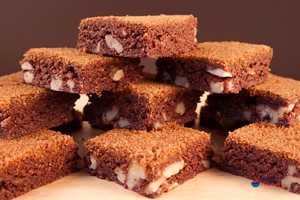 These grain-free brownies are perfect additions to picnics or BBQs. They are suitable for those on the raw food diet. They are also free from cane sugar, we used dates and coconut sugar to sweeten them!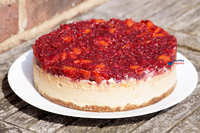 This frozen dessert is the PERFECT thing to serve in summer. Creamy and fruity, this is a guaranteed crowd pleaser!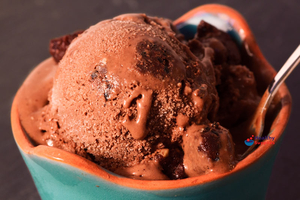 Dairy Free Mocha Fudge Ice Cream
What is not to love about a chocolate-coffee ice cream with brownie chunks? Throw away your mainstream supermarket ice cream, and make this instead! Much better for you and it tastes amazing.
Gluten Free Purple Berry Compote
These individual puddings are perfect for dinner parties and they couldn't be easier to make. Freeze-dried fruit is a great ingredient, as it keeps for a really long time and means you always have delicious fruit to hand when you need it!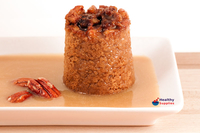 Apple, Cinnamon & Pecan Puddings
The classic partner for apple is cinnamon and only a little is used in this recipe so as not to overpower the buttery-caramel sponge.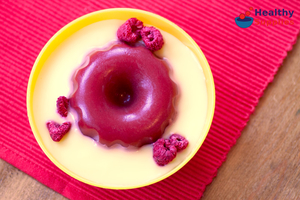 Raspberry Jelly (Gelatin Free)
This raspberry jelly uses Agar Agar Flakes as the gelling agent, so is ideal for vegetarians, vegans and those who can't be bothered with gelatin sheets. There's no pre-soaking involved with Agar, so it's a lot quicker to use!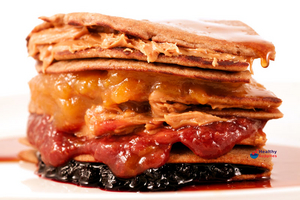 Enjoy these pancakes for dinner or breakfast! Serve with lashings of fruit spread!