FIVE WAYS TO MAKE DAIRY FREE MILK ALTERNATIVE
Giving up dairy milk can seem daunting – but fear not! There are many different milk-alternatives that you can enjoy and they are so easy to make! You will wonder why you did not do it before! Make sure you have a blender before you start and away you go.
Here are five great recipes that can used as a healthier substitute to dairy milk!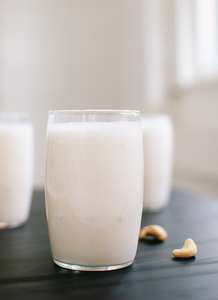 Cashew Drink (via cookieandkate.com)
Cashews make a delicious creamy dairy milk alternative. Cashews are like a secret weapon in a vegan's cupboard. They can be used to make cashew 'cream' and 'cheese'! This recipe turns them into creamy liquid – best of all you don't need to sieve it once blended! Check out the full recipe here…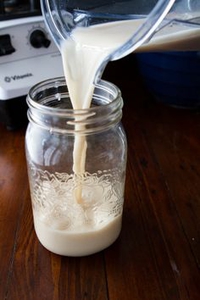 Soya Drink (via rasamalaysia.com)
Soya Drink can be enjoyed as a savoury or sweet drink! This recipe requires you to heat the liquid after you blend the beans. The author recommends that you leave the pulp in whilst simmering to ensure you release all the delicious flavours from the soya beans!
This was one of our most popular recipes in a recent newsletter! We recommend using unblanched almonds as the skins are rich in dietary fibre! Do not forget to stock up on our organic unblanched almonds!