EIGHT FUN RECIPES FOR CHILDREN!
If you're running out of things to do with the kids during the summer holidays, keep your little monsters busy in the kitchen with our super-fun recipes! We think it is the perfect opportunity to teach children the importance (and fun) of healthy cooking!
Here are eight of our favourite child-friendly recipes! You can include your little ones in the making of these delicious treats. Some recipes require more supervision than others.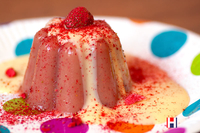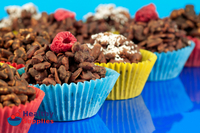 Easy-peasy blancmange made using real fruit and without gelatine! Can be adapted to use dairy-free nut milks.
Children love to squash things! So, get them squishing up the chickpeas for this recipe, stirring and forming the falafel prior to you popping them in the oven.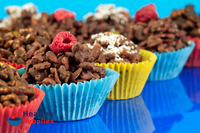 The classic child-friendly recipe! These three recipes are made using organic wholegrain cereal puffs, chocolate and additional seeds/fruit. What a great way of adding tasty fruit, omega-rich seeds, protein packed nuts and wholegrain fibre into children's diets.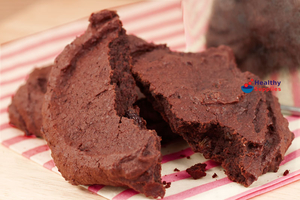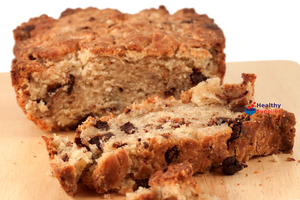 This chocolate chip loaf is a great recipe to teach your children! Get them ready to be a future entry to the Great British Bake Off!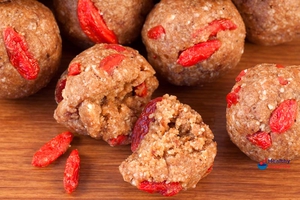 The kids will enjoy rolling up these colourful balls with just a little help to blend the fruits and nuts first. You can omit the goji berries and roll the balls in cacao powder for a truffle-like alternative.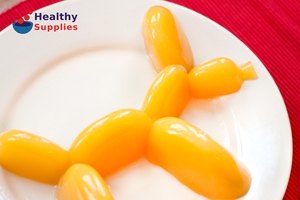 We love this orange juice jelly recipe! This fun jelly is so easy to make, and gelatine-free!
Ideal kneading and rolling practise! No need to fuss about with yeast here, and the children can add their own favourite seeds, herbs and seasonings.