8 WARMING AUTUMNAL RECIPES
Eight cosy Autumnal dishes that are easy to make, healthy, warming and filling! Use these recipes as inspiration for your own creations…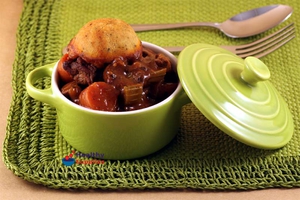 Beef & Ale Stew with Gluten-Free Dumplings
Slow cooking or casseroling is ideal for tenderising cheaper cuts of meat. What could be better on a miserable weekend or dark evening than settling down to a rich, meaty stew with fluffy gluten-free dumplings to soak up that flavoursome gravy!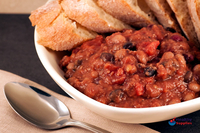 This is the ideal, no-fuss way to use dried beans and pulses. We served this with Ciabatta, but you can serve with tortilla wraps, boiled rice or other breads.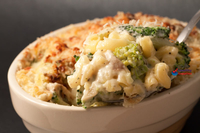 This comforting veggie and pasta bakes is gluten-free and a great dish for cheese lovers! It is a healthier take on British classic! Don't forget to stock up on our gluten-free pasta
Pearled Spelt & Wild Mushroom Risotto
We urge you not to make this Risotto without the Porcini Mushroom, which is really the star of the show. This particular variety of mushroom adds a complexity of flavour that is not merely mushroomy, but earthy, meaty and thoroughly satisfying.