10 SURPRISING USES FOR COCONUT OIL
We all know that coconut oil is great for frying, baking and generally rubbing into the skin. But it can do so much more than that! Here's a look at just 10 things that coconut oil can do for you…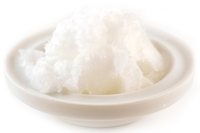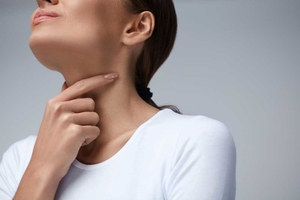 Coconut oil provides a natural, sugar-free way to soothe the throat. Simply swallow a teaspoonful to relieve dry throats and coughs. Unlike cough sweets, coconut oil is all-natural and free from sugar or artificial sweeteners.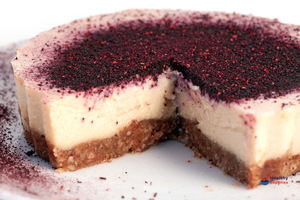 Coconut oil is fantastic in dairy-free cheesecakes. It softens the texture of the filling, particularly if it's nut-based, giving the cheesecake a creamy mouth-feel. You can use the odourless coconut oil if you wish to avoid giving the cheesecake a coconutty flavour.
Coconut oil can be used as an alternative to shaving cream or shave oil. It provides a smooth, moisturising shave with less irritation. Use whilst shaving and apply again after you have shaved to keep the skin nourished all day.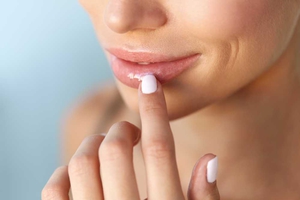 Coconut oil can be used straight as a lip-balm, but you can also melt it down and mix it with essential oils such as orange or almond oil, and also mix it with colours such as beetroot powder. Mix with a little olive oil if you require a looser consistency.
Coconut oil cleans, polishes, nourishes and moisturises leather – leaving it with a water-resistant sheen. Simply apply with a clean cloth.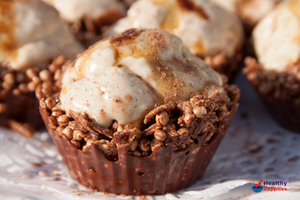 Most home-made ice creams can be a little hard, and you will find that supermarket ice-creams tend to contain added fats to provide a soft-scoop consistency. Coconut ice cream can provide this consistency in your home-made ice-cream; add generous amounts to soften the texture, for easier scooping and a creamier consistency.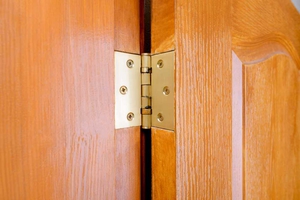 Coconut oil has a lubricating effect and can be smeared onto door hinges and other mechanical parts to keep them moving and silence those squeaks.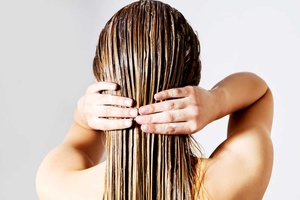 Coconut oil is a natural hair conditioner – detangling and providing moisture. Apply onto clean hair and leave in, preferably overnight if possible for a "hair mask". Coconut oil can be used to de-frizz hair and can even help to prevent dandruff when applied directly to the scalp.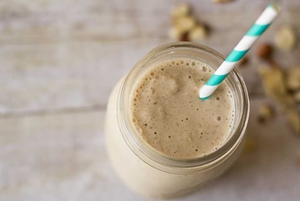 Coconut oil is a great smoothie ingredient; it thickens them, as well as adding those all-important cholesterol-lowering fats. Try mixing coconut oil with fruit, flax seeds, chia seeds and a little water for an energising breakfast smoothie.
Try this exfoliating body scrub recipe with coconut oil, pink Himalayan salt, rose petals, vanilla and rose water. The coconut oil moisturises and binds the ingredients together. Warm the scrub a little before use in order to make it easier to apply.