| | |
| --- | --- |
| The Ancient Origins of Superfoods | |
We tend to think of health food as a new thing or a fad, but almost everything that is popular nowadays has a long history of use. Many of these foods had normal uses and weren't considered health foods; it's only in recent times that these foods have been analysed by scientists and found to contain beneficial compounds.
Of course, the term "superfood" is a controversial one; we just think that food is food! But there's no doubt that some foods have some amazing properties, and that they contributed to the success of civilisations past. Here are the stories behind some of our favourites...
---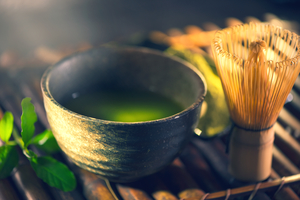 The Chinese Orgins of Matcha
Matcha is thought of as a Japanese tea, but it originally came from China. It was only in the 7th century, when the Japanese Emperor sent traders to China, that Matcha tea was exported to Japan. From there, the Japanese absorbed matcha into their culture and refined the art of the tea ceremony for which matcha is famous.
Matcha is an antioxidant-rich tea that also contains a moderate amount of caffeine. Because the whole leaf is consumed (rather than the tea being an infusion), none of the nutrients go to waste. If you like regular green tea, matcha is very much the next level!
---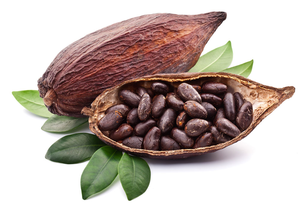 The Incan Cacao Drink
When cacao was first discovered, it was not used to make chocolate. Instead, the indigenous people of South America - the Aztecs, Incas and Mayans - discovered that the cacao pod could be used to make a tea-like infusion. The pods were simply ground and mixed with water and spices to make a bitter drink. Such a drink would be an acquired taste nowadays!
It was the Spanish conquerors who joined the dots, discovering that cacao was particularly tasty when roasted and mixed with sugar. They refined the process to include separation of the fats as cacao butter, before recombining the butter with the cacao solids to make the melty chocolate that we know and love today. Of course, nowadays, cacao is considered a superfood due to its high Theobroma content. Luckily, it's a superfood that most people don't need much convincing to take regularly!
---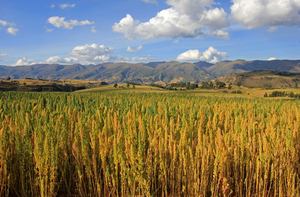 Quinoa in the Mountains
Quinoa tends to grow in mountainous areas of South America, and was cultivated in Ancient times by the natives of Peru and Bolivia in areas where other crops would not grow. However, quinoa only grows in the mountains, and has always been a temperamental crop. Due to these limitations, quinoa stopped being a staple food some centuries ago. Instead, agricultural techniques developed and other crops such as potatoes, wheat and corn became more popular.
Quinoa has had a renaissance in the last few years, as westerners have discovered that it's actually a healthy grain. It is high in protein and relatively low in starch. Due to high demand, quinoa farmers have developed new techniques for growing more of this amazing crop.
---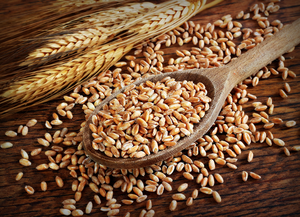 Spelt in Greek Mythology
DNA Sequencing has found that spelt has a complex history dating back more than 8000 years. It pre-dates traditional bread flour and was used by the Ancient Greeks. The goddess
Demeter
was said to have created spelt, and spelt crops up (if you pardon the pun) in many archaeological artefacts.
Spelt wheat is known for its mineral-richness and low gluten content, and spelt flour creates lighter breads. It is often used for crêpes.
---
Chia Seeds, Religion and Distance Running.
Chia seeds were first used by the Aztecs and the Mayans. Chia means "strength" in the Mayan language, and it was thought to be an excellent fuel for endurance. This happens to be true. Chia seeds stay in the stomach for longer, providing slow-release energy and making you feel full. In ancient times, chia seeds were taken before people had to run long distances.
Chia seeds are also thought to be part of religious sacrifices, although there is very little evidence of exactly what was done with them. We hope that they didn't burn them in a big fire; that would be a terrible waste! In any event, all this was banned during the conquest of South America, and chia seeds didn't re-emerge until the 21st century, when today they are enjoyed by those looking for endurance food or who are on low-calorie diets.
---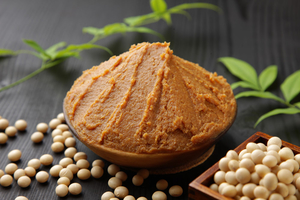 Miso, because ancient people loved fermenting things.
Miso is another Chinese food that was adopted by the Japanese. It existed at least by 400BC, where it was known as
Hisio
, and consisted of a mixture of fermented soya, salt and wheat. The Japanese perfected miso as we know it today, particularly where the use of the
koji
fungus is concerned.
Miso was always going to be invented at some point, due to the high availability of soya and ancient peoples' use of fermentation as a method of food preservation.
Today, miso is a common seasoning, and is typically seen in this country in the form of miso soup. Miso is a probiotic and also contains minerals and vitamins such as copper, manganese and vitamin K. It is also relatively high in protein.
---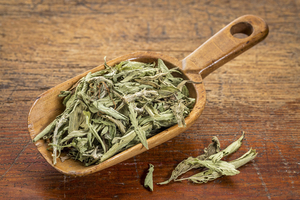 Stevia came from the people who gave us Guarana.
The first recorded use of Stevia was by the
Guarani
people of South America, where the word "stevia" means "sweet herb". It was used to sweeten teas and medicines.
Western scientists developed an interest in stevia over a century ago, but it was up to the Japanese to commercialise stevia and work out how to extract the glycosides - known as "steviol glycosides" - that give stevia its sweet flavour. This was done in the 1970s and resulted in the production of the white stevia powder that we now today.
The Guarani people also named the Guarana plant, prizing it for its energy-giving properties.
---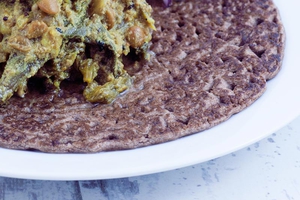 Teff is native to the horn of Africa, and evidence suggests that it was used and domesticated by the Ethiopians around 6000-10000 years ago. Its traditional use is to make
injera
, a type of flatbread made by fermenting teff in water.
Teff is mineral-rich, and great for making gluten-free bread. It also contains plenty of protein and fibre, and is a great way of diversifying your grain intake.
Our resident foodie, Dominic, made injera recently, with excellent results! Read all about it here.
---
Customer Reviews on Trustpilot
---