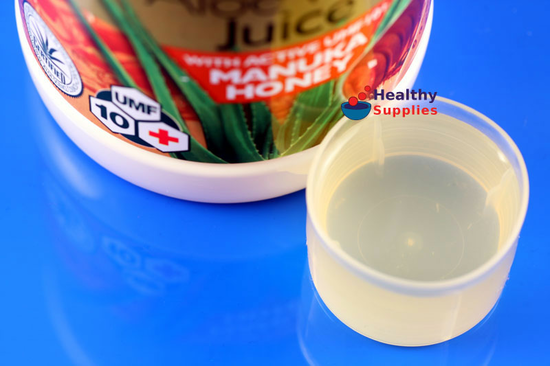 This aloe vera juice tastes slightly honey-like,
but still refreshingly juicy.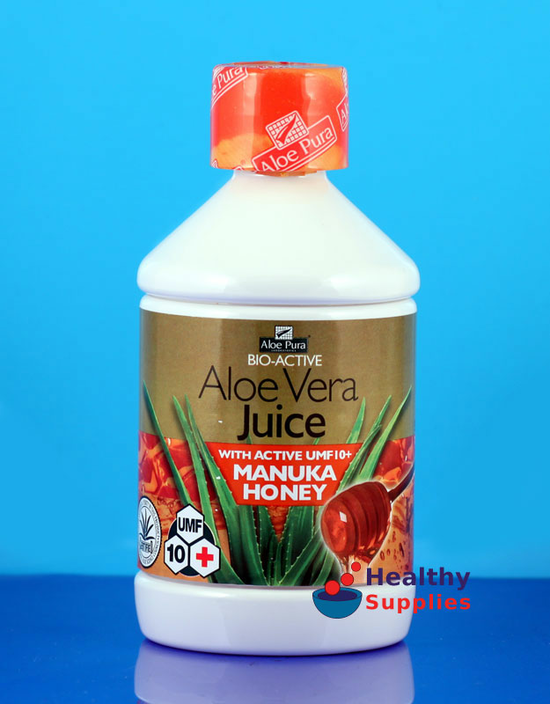 Aloe Pura Aloe Vera Juice with Manuka Honey UMF10+ 500ml
This aloe vera juice with manuka honey is a great liquid food supplement that can be taken regularly. You can drink it straight out of the cap, or diluted with water or fruit juice.
Ingredients:
100% natural aloe vera juice, active manuka honey complex (8%), natural honey flavour, potassium sorbate, sodium benzoate, citric acid, ascorbic acid.
For more information on our ingredients policy please see here
Aloe Pura juices are formulated with the minimum of processing to ensure that nutrients are retained.
Directions
Take a capful (25ml) once or twice daily. You can drink it straight, or diluted in water or fruit juice.
Once opened, keep this aloe vera juice refrigerated and consume within 2 months.
Customer Reviews on Trustpilot
Product Recommendations