| | |
| --- | --- |
| Afternoon Tea Inspiration | |
The tradition of 'Afternoon Tea' began in England in the 1830's with the Duchess of Bedford reportedly taking light refreshment between the hours of 4 and 6pm. There has been something of a revival of this meal up and down the United Kingdom.
Many people would love an afternoon tea, but need to avoid gluten and/or dairy. The good news is that it is possible to cater for a variety of diets when you swap just a few ingredients!
Try your hand at these recipes to treat a loved one to a delicious tea party.
---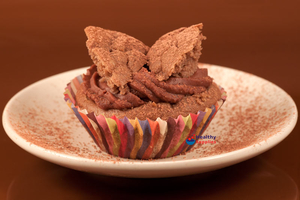 Fairy cakes are essential to a tea-party. These pretty chocolate-coffee cakes are a gluten-free treat for grown-ups. The 'icing' is made from chestnut puree and this makes it lower in fat and dairy-free!
---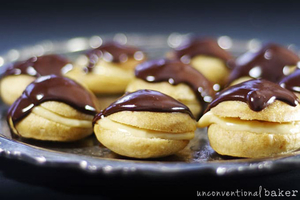 Cream eclairs are often regarded as the star of a cream-tea. This gluten and dairy-free recipe is nothing short of a miracle. Audrey, who has recorded her recipe on her blog, has managed to conjure up light, fluffy vegan choux pastry and produced these delicate masterpieces!
---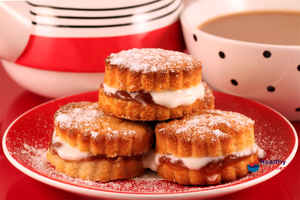 These scones can also be made fully dairy-free, if you use milk substitute and soya or coconut yoghurt or
millet amazake
in the dough. Once cooked these same dairy-free ingredients can also be used with a dollop of your favourite jam! The texture will be slightly more dense than a gluten-containing scone, but will still have the taste of a traditional gluten-containing scone.
---
Colourful and creamy gluten-free, no-bake tarts made without cane sugar. The 'pastry' base is made with a paste of Medjool dates and Walnuts and the filling is made from sweetened Tofu. This mini-dessert can be filled with all your favourite fruit and will always add a splash of colour to the proceedings!
---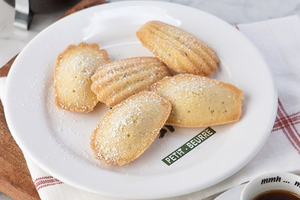 Afternoon tea should include some kind of light biscuit, and these classic shaped Madeleines are the perfect fit. These are gluten-free and made with a blend of white rice flour, brown rice flour and tapicoa flour. Although the recipe uses conventional cane sugar, this could be swapped for a combination of coconut sugar, stevia, fructose or Sukrin. The key is to keep the dough light in colour to achieve the traditional look pale biscuit.
---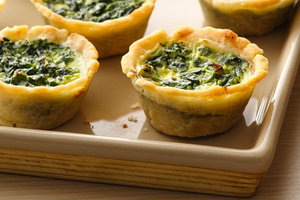 This is a great little recipe from a US flour and pastry manufacturer. They use half a tub of their ready-made gluten-free dough, made with rice flour and sorghum flour. This equates to approximately 200g-250g of dough. We would recommend using
Doves Farm Plain White Flour
here, or you could experiment with a plain flour blend of your own. This recipe is not dairy-free as it uses Parmesan, but you could adapt with some vegetarian cheese, herbs and seasonings.
---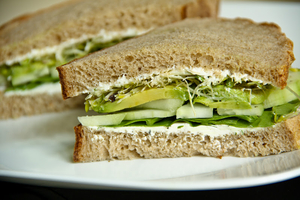 Cucumber sandwiches are the sandwich of choice for a true afternoon tea. This recipe is all about the filling. Assuming you have a ready-sliced gluten-free loaf at home, then these are easy enough to put together. The flavour combination of avocado and cucumber gives the sandwich a creamy texture without the need for Mayonnaise. The blogger in this recipe has adapted this to her vegan diet and used a nut cheese instead of conventional cream cheese.
---
These healthy wraps can be sliced on the diagonal to make bite-sized savouries to add to the platter. They can be made wheat free if you use Spelt and Corn wraps or fully gluten-free if you use brown rice or pure corn tortilla wraps. They are filled with fresh carrot, spinach and sun-dried tomatoes.
---
These little tarts are not dairy-free, however they are grain free, making them ideal for a gluten-free diet. They are essentially deep miniature vegetable omelettes, although perhaps more full of fresh ingredients than a conventional omelette. They are easy to bake fresh on the day and will add another colourful element to the tea table.
---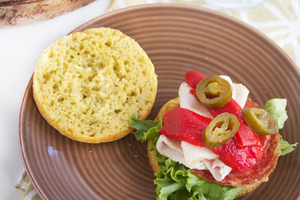 Lastly, this clever bread-free, but apparently very bread-ish recipe! This blogger has taken tapioca flour, ground almonds and apple sauce to create these light, flexible, grain free rolls. There are adaptations on the recipe that her readers have posted. You could even use the cucumber-avocado filling above and combine with this 'bread'. Let your imagination run free!
---
Customer Reviews on Trustpilot
---