Barbeques are a quintessential part of the British summer holidays! Whether you are a meat-eater or vegetarian, we have something for everyone! We think everyone will love our delicious dairy-free creamy vanilla nests! Here are some of our favourite recipes, created to inspire you to break out the BBQ!
---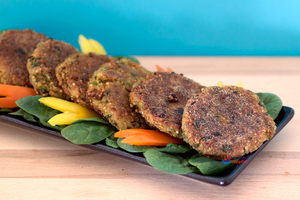 These vegetarian burgers (and vegan, if you omit the eggs!) have a great savoury taste created by the combination of flavours of Celery, Carrot, Garlic and Cumin. These burgers provide a filling alternative to meat without being stodgey or heavy on the digestion. Even if you eat meat these veggie burgers are tasty enough (we think) for you not to feel short changed.
Forming the burgers without the egg is a little fiddly, but is possible and well worth it for an egg free dish.
---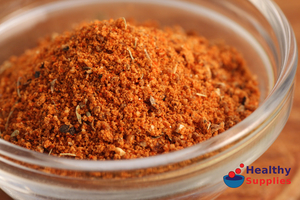 This is a succulent blend of spices to keep in store for when you want to whip up an authentic smoky BBQ tasting dish. It compliments meat particularly well, with the coconut sugar crystallising to create a sweet crust on the meat. Most ready made blends contain too much salt and sugar. Here we feel the mix is just right. Additionally, we have used coconut sugar which is low GI and much better for you than regular sugar.
---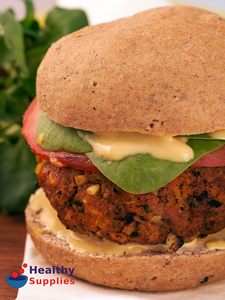 Tandoori seasoning is a delicate mixture of Indian spices with a subtle BBQ flavour making it a perfect addition to your alfresco dining! These tasty patties are best served on our home made buns with a layer of mango chutney, crisp Chinese leaf lettuce and a layer of natural yoghurt!
---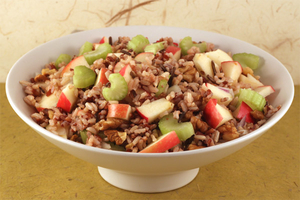 This salad has a nutty, fresh flavour making it ideal for Summer lunches and BBQ's. There's plenty to munch on and for this reason you should find this recipe both filling and satisfying. We didn't add any oil or vinegar to this dish as we felt the apples and celery provided enough juiciness, but feel free to drizzle your favourite dressing before serving.
---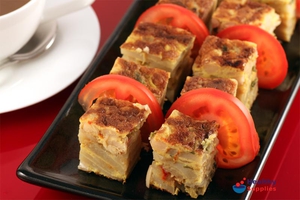 The classic Spanish Tortilla uses such simple ingredients: eggs, onion, potatoes. It is perhaps this simplicity of flavours that make it such a satisfying and comforting dish both through the Summer and Winter months.
---
This recipe easily makes enough for around 6 small to medium sized stuffed pepper halves. One half is enough as a starter and two halves would make a light main served with a side salad. Perfect for vegetarian guests at your BBQ!
---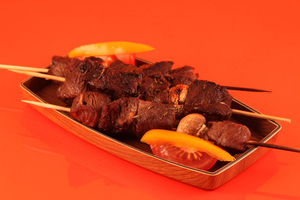 Marinating meat helps to tenderise it and this enables you to choose cheaper cuts of meat. We decided to try Braising Steak and make them into kebabs. This marinade would also work with pork. This recipe makes enough to marinade approximately 400g-600g of meat.
---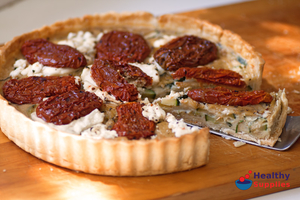 The tangy tomatoes and goats cheese in this gluten-free quiche are complimented with the fresh taste of green summer vegetables.
---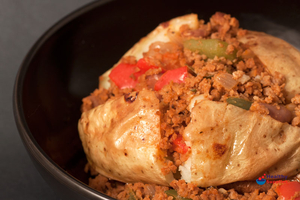 Jacket potatoes are a great addition to BBQs! Top with salad, cheese or this amazing vegetarian chilli!
---
What better way to end your BBQ, than with these amazing creamy vanilla ice cream nests! Dairy-free and delicious!
---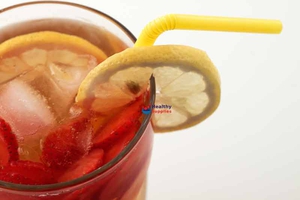 Keep your guests refreshed with this uplifting infusion of fresh strawberries and mint tea!
---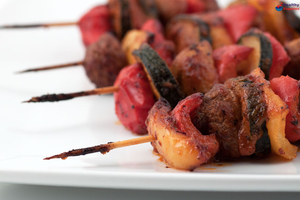 A staple of barbecues - roasted vegetables on sticks, with a herb dressing.
---
Customer Reviews on Trustpilot
---