Click on images to enlarge: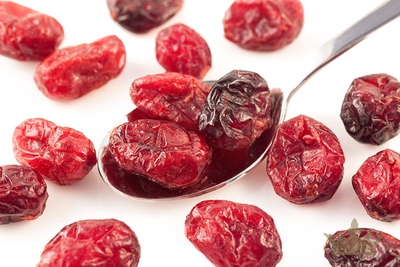 Soft, sweet fruit with no cane sugar.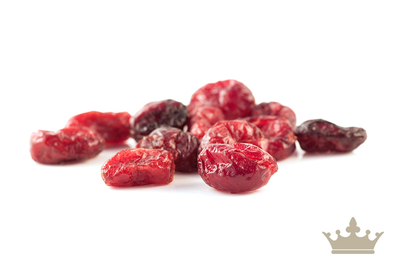 Normally tart berries made sweeter with apple juice.
Special offer! Was: £11.99
Last Batch Produced on Thu 23 Mar 2017 9:13. Best before End Jul 2017. Organic produce of Canada. Packed in the UK.
Organically grown soft cranberries
Naturally sweetened just with apple juice.
Semi-dry, soft & sweet fruit.
Ideal for baking, snacking & breakfast dishes.
Try using in home made confectionery.
Organically grown cranberries from the nation known for this delicious bright red fruit! The Canadian cranberry can be enjoyed all year round thanks to the clever infusing and drying process used here.
These dried cranberries are both juicy and slightly squashy in texture due to the infusion of apple juice. This makes them very pleasant to eat on their own as well as moist enough to add to baking.
We recommend adding them to porridge with a sprinkle of pecan halves or stir into home-made chocolate, along with some roasted hazelnuts to create an extra special bite!
Ingredients
Organically grown cranberries, organic apple juice, organic sunflower oil. Produce of Canada.
Nutritional Information
| Typical Values | per 100g |
| --- | --- |
| Energy | 334 calories |
| Protein | 0.9g |
| Carbohydrates | 80.3g |
| of which sugars | 67.0g |
| Fat | 0.6g |
| of which saturates | trace |
| Fibre | 7.2g |
| Sodium | trace |