Click on images to enlarge: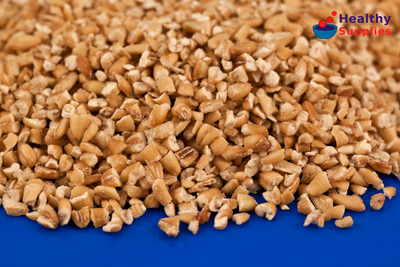 These oats are chopped into pieces with a
steel blade, rather than being ground with
a stone. For a coarser cut.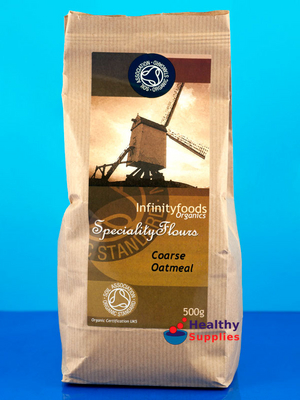 Steel-Cut Organic Oats
Pinhead oats/coarse oatmeal.
High in fibre and protein.
Coarse oatmeal makes porridge, pastry and other savoury dishes.
Processed in the UK.
Coarse oatmeal (also known as Pinhead oats) are basically diced wholegrain oats. They can be used to make a chunky porridge or even used to make vegetarian burgers.
Oats are high in fibre and low in fat. They contain slow release carbohydrates that keep you feeling satisfied and energised for longer.
Ingredients
Organic Oats (chopped).
Contains gluten.
Nutritional Information
| Typical Values | Per 100g |
| --- | --- |
| Energy | 359 calories |
| Protein | 11g |
| Carbohydrates | 60.4g |